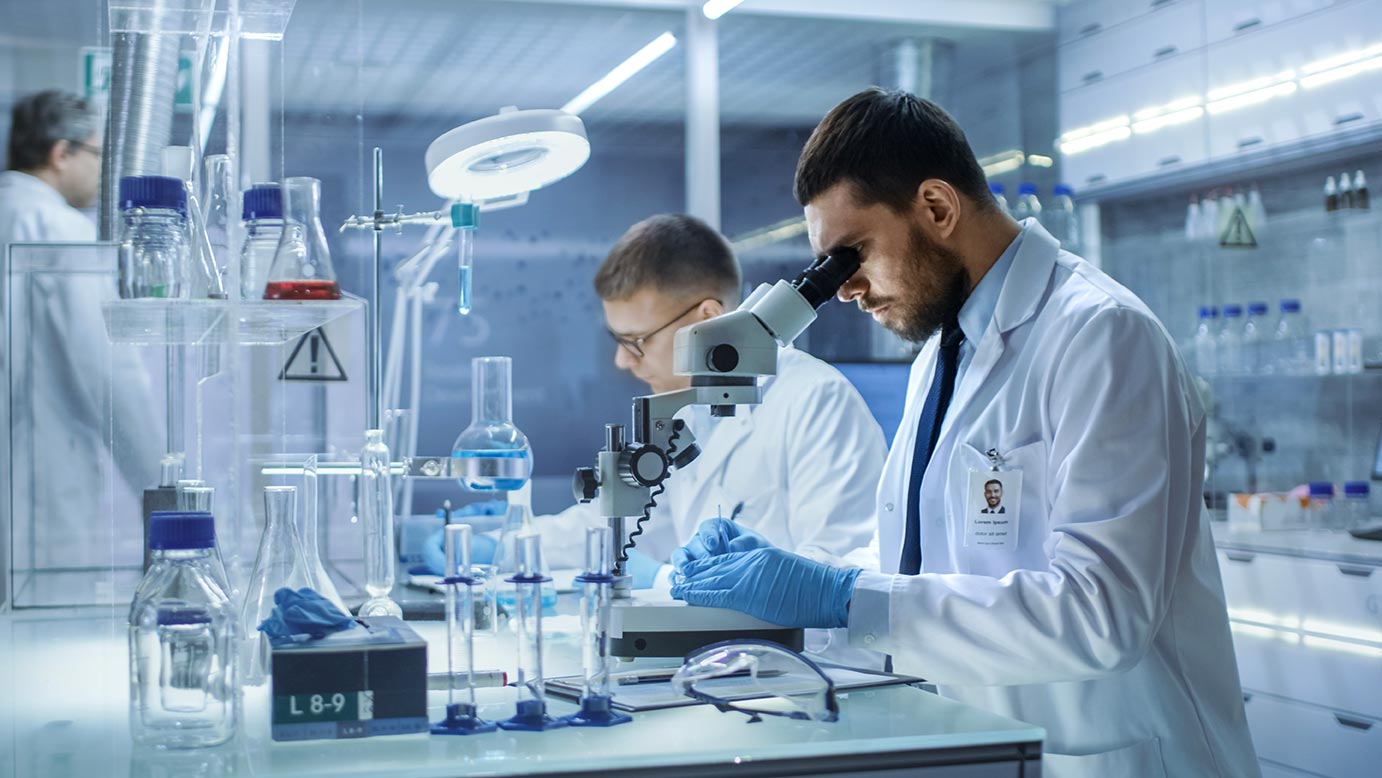 Laboratory-validated tests
We have worked with leading French and international laboratories, using standardized procedures with detailed protocols in the field of pathogen testing, to ensure reliability and the credibility of the tests.
The Bioguard™ technology biological evaluation is ISO 10993-10 certified in France and the United States by Biomatech, a member of the research organization NAMSA – North American Science Associates.
In order to offer a state-of-the-art solution, our teams have conducted a series of laboratory tests to validate its effectiveness.  Under ISO21702-2019 and ASTM E 1053-97 test conditions, the viral concentration is reduced by at least 100 times compared to untreated surfaces. Bioguard™ is effective against human coronaviruses and influenza-like viruses.